G Series Single Casing Gravel Pump For River Dredger
Brand: Long Teng
Product origin: Shijiazhuang,Hebei,China
Delivery time: 2 weeks
Supply capacity: 500 sets
Type SG(SGH) sand gravel pumps are a single casing pump connected to the cassette shell structure, with wide wet passage.This sand pump wet parts are made of Ni hard and high chrome abrasion resistance alloys material.The discharge direction of pump can be oriented in any direction of 360 degree. This type of pump possesses the advantages of easy installation and operation, good performance of NPSH and resistance.
The gravel pumps are designed for continuously handling the most difficult high abrasive slurries which contain too big solids to be pumped by a common pump.

Shijiazhuang Long Teng Machinery Co.,Ltd was founded in 2005,has been passed ISO9001:2000 quality management system certification.It is a high-tech enterprises which is professional on industrial pumps research&development,design, production and sales.We have senior engineers,technical personnel and production staff of more than 300 people,they own much experience on foundry and industry pump field.We built our independent workshops for casting,heat treatment,machining,assembly and quality inspection.With advanced and complete production and testing capacity,production strength strong,complete processing equipment.
Our mainly products are centrifugal slurry pumps and pump high chrome alloy A05 material wear parts.The pumps types are slurry pumps, sludge pumps,sand gravel pumps,vertical sump slurry pumps, rubber liner slurry pumps and these pumps spare parts.
G Series Single Casing Gravel Pump For River Dredger
Product description
SG(SGH) series sand gravel pumps are horizontal single-casing slurry pumps with wide passage to transfer strong abrasion slurries with big particle size. The wet parts are made of Ni-hard and high-Chrome alloys to ensure pump long time service life. SG sand pumps has much better performance than common pumps in dredging, sand mining, barge loading and mineral processing, etc. Featured with all the advantages of SGH series,SGH series sand pumps have achieved extra high head for special working conditions.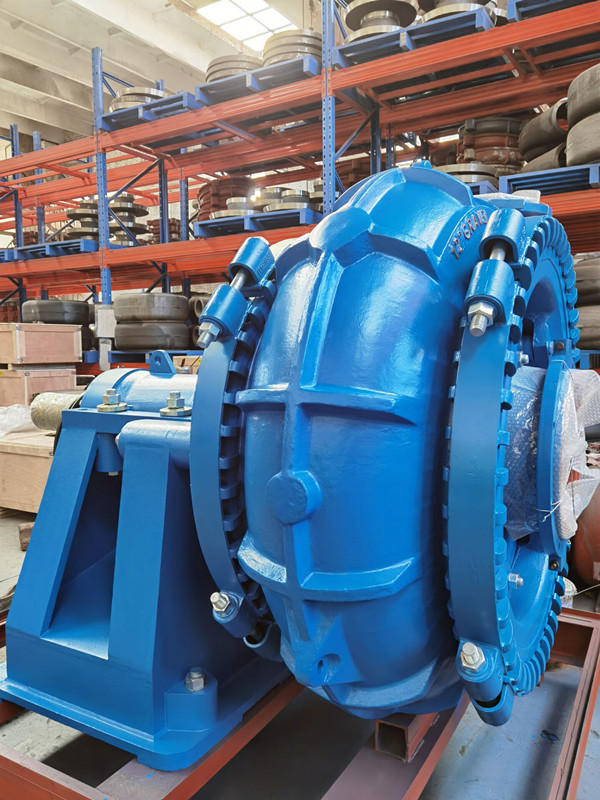 Product features
1.Flow:36-2800m3/hr
Head:7-80 m
Rotate speed:300-1400r/min
Allowable Max.power:60-1200 KW
Allowable max particle size:82-241mm
Caliber: DN100-DN450mm
2.(1)Abrasion-resistance,corrosion resistance; large capacity; wide flow channel; light weight; good performance of NPSH; easy maintenance; anti-clogging.
(2)Special clamping device of the jointing for pump body and pump cover enables the pump discharge point to any direction.
(3)The wet parts , including impeller, frame plate, throatbush, frame plate liner insert, all adopt anti-corrosive alloy cast iron or steel.
(4)The pump consists of pump head, seal assembly, bearing assembly and frame. The bearing assembly is lubricated by grease.
(5)The pump can be driven by V-belt, coupling directly or by reducer.
(6)Packing seal, expeller seal and mechanical seal are all available for the pump.
Product model
SAND GRAVEL PUMP CLEAR WATER PERFORMANCE DATASHEET

MODEL

MAX POWER

CAPACITY

HEAD

SPEED

efficiency

NPSH

Max Size

No.Of

KW

m3/h

l/s

H(m)

n(r/m)

%

m

Particle mm

Vanes

6/4D-SG

60

36-250

10-70

3.5-51

600-1400

30-50

2.5-3.5

82

3

8/6E-SG

120

180-540

50-150

10-48

800-1400

45-65

3-4.5

127

3

10/8F-SG

260

180-820

50-227

13-50

500-1000

45-65

3-7.5

178

3

12/10G-SG

600

360-1200

100-333

11-58

400-850

60-72

2-4.5

220

3

14/12G-SG

600

500-3000

140-860

6-66

300-700

50-70

2-8.0

241

5

10/8S-SGH

560

750-1300

208-361

18-80

500-950

60-68

3-7.5

180

3

12/10G-SGH

600

1400-2700

389-750

28-78

350-700

60-72

2-8.0

210

3

16/14TU-SGH

1200

700-3400

194-944

20-72

300-500

60-72

3-6.0

230

3
Product structure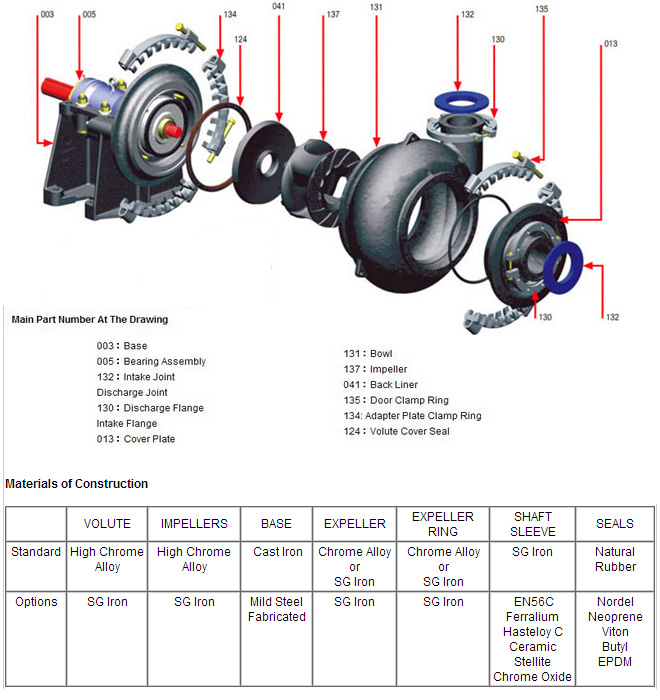 Product application
The SG Sand pumps are designed for continuously handling the most difficult higher abrasive slurries which contain too big solids to be pumped by a common pump. Such as grudging in dredger and course of river, delivering slurries in mining, explosive sludge in metal smelting etc.industries and other fields.
Gravel pumps are widely used to dredger and dam in the rivers, ports or wharf for dredging projects, they have a very good working performance in this field.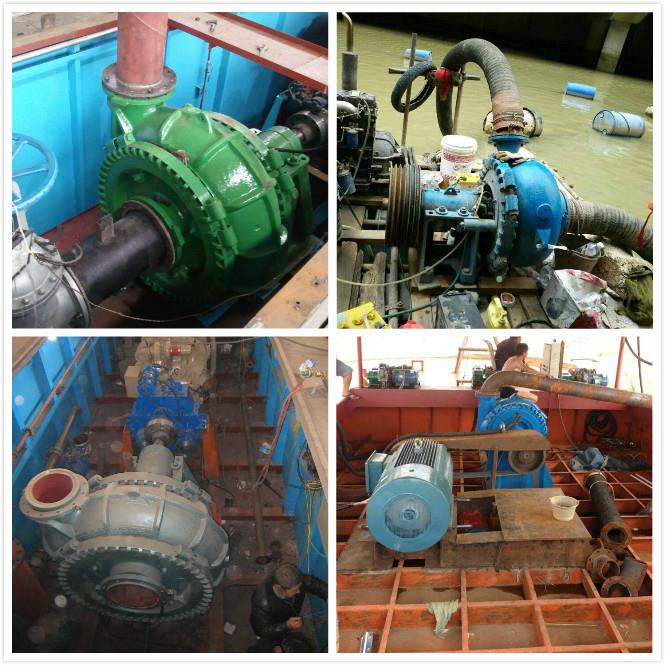 Packing and delivery
Usually, our package is standard export woodend case, we also can design special packing for over size parts or big model pump to solve container loading problems.